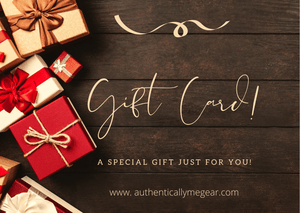 Our electronic gift cards make the perfect gift!  You choose the gift amount you wish to give, then complete the checkout process.  Once your transaction is complete, you will receive an email that contains a unique Gift Card code.  

If you are purchasing as a gift for someone, just forward them the email link with the unique Gift Card code to them.  This code can be used at any time to purchase products from our store.  The value of the gift card can be redeemed at checkout by entering the unique code. (This code is not case sensitive.)
Our gift cards hold a balance, which means they can be spent over more than one order.  Gift card balances are applied to the total value of an order, which can include taxes and shipping.  Happy Shopping!